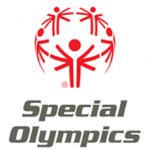 Operators supporting the Special Olympics in the Richmond area will be using Timeslot 1 on the Richmond and Petersburg repeaters during the days of June 8 – 10th. All traffic on Richmond Local (TG 27500, TS1) will be managed by Special Olympics Net Control during this time.
Accordingly, all Talkgroups on Timeslot 1 will be unavailable for general amateur use during the duration of the Special Olympics nets. Please QRX but feel free to use VA Statewide (3151) and PRN (2) on Timeslot 2 as per usual.
Again, this only affects the Richmond and Petersburg machines. All other machines on the DMRVA network will be unaffected.
Thank you for your understanding during this important event.